Staff can be reached by calling the school at 651-400-1781.
---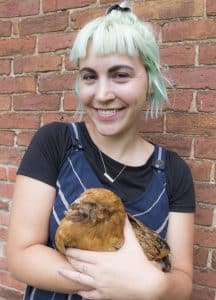 Analuna Brambila
Science Teacher, Advisor
Analuna is from San Jose, California. She has lived in Minnesota since 2012, and now lives in the West Side in St. Paul with her fiance Steve and their twelve pets (ask about my pets!).
Analuna loves going to see music shows, doing yoga, holding babies, riding bikes, and experimenting with all kinds of crazy hair colors. She is so excited to be a science teacher!
Hamdi Farah
ELL Program Coordinator, English Language Arts Teacher, Advisor
My name is Hamdi Farah. I have lived in Minnesota for about 14 years. I have a Bachelors of Science in English teaching from Metropolitan State University. I currently attend Augsburg College for my Master's in ESL teaching. I have three brothers and four sisters. I live in Minneapolis. This is my fifth year at CPATH, I have enjoyed working here, and I am glad to be witnessing our students succeed and begin a brighter future.
Here are two of my favorite quotes.  " NO two things have been combined better than knowledge and patience" ~ Prophet Mohamed S.A.W. "Education is the most powerful weapon we can use to change the world" ~ Nelson Mandela
Hannah Glowczewski
Middle School Mathematics Teacher, Middle School Advisor, School Board Member
Hi, my name is Hannah. I'm 27 years old. I was born and raised in Winona, Minnesota. I grew up working for my families restaurant that has been open for 80 years! I graduated from Winona State University with teaching degrees in elementary education and math education. The past two years I have lived in Minneapolis, teaching middle school math.
I spend most of my free time with family and friends. I enjoy being outside, camping, cooking, and shopping. I look forward to meeting and working with all of my new students and coworkers!
Hope Grover
Special Education Teacher
Hope brings 16 years of teaching experience to her work at Career Pathways.  She is passionate about Teaching, Project Based Learning Innovation and Fastpitch Softball.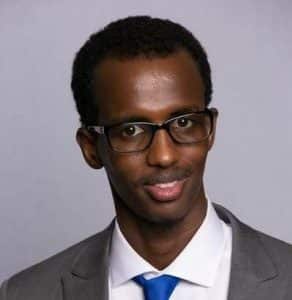 Abshir Hirsi
Dean of Students, Plato Administrator, School Board Member
My is name Abshir Hirsi. I look forward to getting to know CPATH students and families. Before I came to CPATH I was in corporate America  and before that I attended the University of Minnesota. While I was at the U of M I majored in Business and Marketing . I am passionate about educating youth and helping them be succeed in school and in their future.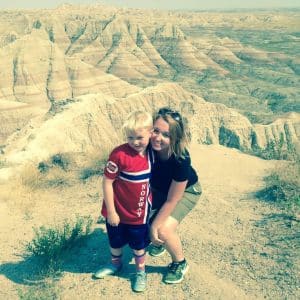 Alex Holzschuh
School Social Worker
Hello! My name is Alex Holzschuh and I am the School Social Worker at Career Pathways.  I was born, raised, and still live in South Minneapolis. I received my Bachelors of Social Work from the University of St. Thomas and went on to receive my Master's of Social Work from the University of St. Thomas/St. Catherine School of Social Work.
In my free time I enjoy spending time with my family.  I am the mom to a 4th grade boy who is involved in many sports (football, hockey, and baseball) so my free time often is cheering at one of his games!   As a family we love to travel and take an annual summer road trip to discover and explore the many beauties of the United States.  Our goal is to go to all 50 states!
I am excited to be part of Career Pathways and look forward to meeting students and families!
Joan Arbisi Little, Ed.D.
Executive Director
Dr. Joan Arbisi Little surrounds herself with art, children and civic work.
After careers in graphic design and small business, Joan became an educator to pursue her love of teaching and learning.  Her career as an educator spans 29 years as a teacher, program director, and administrator in district, charter and private schools.
She is licensed by the state of Minnesota as a K-12 Administrator and K-6 Teacher. She has experience teaching inventing and science fair at the elementary and middle school levels, and change leadership at the graduate level. As an educator, Joan promotes experiential and project based learning, and assessments that include portfolio, standard-based, qualitative and narrative methodology.
An experienced project manager and evaluator, Joan provides technical support to urban and outstate business and community leaders. Joan is a Professor of Practice faculty member at Concordia University St. Paul in the principal and superintendent licensure program where she serves on dissertation committees for Concordia's Doctorate of Education candidates. As the executive director at Career Pathways public charter secondary school, Joan supports a diverse and creative teacher-led staff, who serve urban youth that are preparing for college and career.
Liz Lonetti
English Language Arts, Concurrent Enrollment, PSEO, CTE Teacher, Advisor, School Board Member
Ms. Lonetti lives in Minneapolis' North Side. She is a founding board member at Career Pathways and teaches English Language Arts.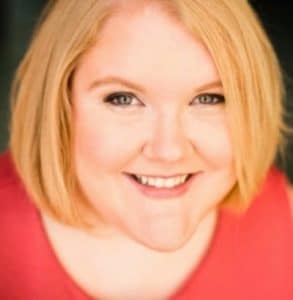 Katie Jo Ross
Director of Operations
My name is Katie Jo Ross, better known as "Miss Katie." I am the Director of Operations at Career Pathways, and you may have heard my voice on the school phone or on a recorded message, or met me when you came in with your students.
Before coming to CPATH, I worked as a college voice teacher at a few schools in Texas and Michigan, and was working on a doctorate degree in voice at the omega replica University of North Texas. I have a Bachelors and Masters degree in Music as well as a Bachelors in Psychology. I grew up in the Twin Cities and am excited to be back and helping our community grow and thrive. My favorite part about working at CPATH is of course the kids! No matter how busy I am, I love to see them and get to know them better every day.
Jo Sander
Special Education Coordinator, WBL Teacher
Hi my name is Jo, and I am excited to join Career Pathways as their new Special Education Coordinator. I have 15+ years in at-risk youth work, 7+ years in special education.  I enjoy helping people understand the complex systems of special education, and providing support and collaboration to families and teachers to ensure students meet their full potential.
I moved to MPLS in 2007, and love calling it home! In my free time I enjoy hanging out with my best pal Chewbacca (the goldendoodle), checking out Twin Cities highlights, camping, live music, and spending time with friends and family.
Favorite quote: "The true meaning of life is to plant trees, under whose shade you do not expect to sit."
-Nelson Mandela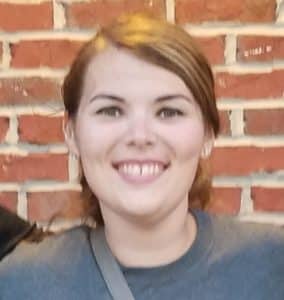 Brittany Schmidtknecht
Social Studies Teacher, Advisor, Instructional Leader
I grew up on a farm in Mondovi, WI that my family still operates.  I went to college at the University of Wisconsin- Eau Claire where I had the opportunity to study abroad in England, take a class in Washington DC, and then student teach in Houston, TX.  After student teaching, I stayed in Houston and taught US History for four years.  I moved to the St. Paul area to be closer to my family in Wisconsin and also to still have the big city life I enjoyed in Houston.
Thu Vien
High School Mathematics Teacher, Advisor
My name is Giathu Vien (I go by Thu) and I am a new math teacher at Career Pathways. I was born and raised in Vietnam, but I have lived in Minnesota for nearly 10 years. My educational background is Bachelor's in Mathematics with Actuarial Specialization from the University of Minnesota – Twin Cities and Master's-in-process in Math 5-12 from Hamline University.
Besides teaching and loving math, I enjoy traveling and playing table tennis. Fun facts: I'd traveled 8 countries in the past two years and in 2016, I went to Austin, Texas for the National Table Tennis Championship.
"We like working here because everyone's opinion is heard; openness is encouraged, impartiality and documentation keeps things honest and fair." ~ staff response to: why do you work here?